I Am Legion - For We Are Many
Quick and dirty post to let you Son Franciscans (Daughters too) to get yourself over to
1AM gallery
on 4th November as the A3 custom show I Am Legion - For We Are Many opens.
As mentioned before, my last custom toy will be on display, seeing the mad skills of the other artists, quitting seems a good idea, some of this work is astounding.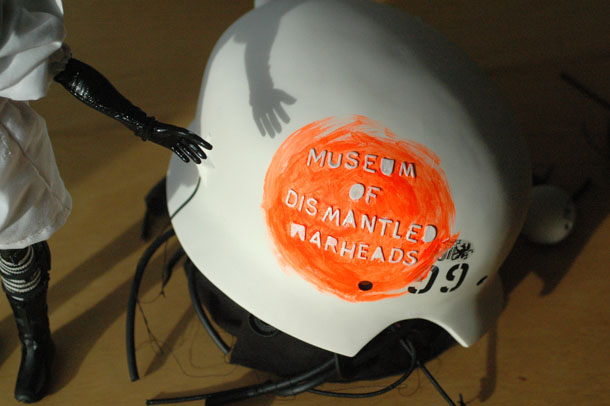 My little scene, showing the museum of dismantled warheads is called "Lemonade" for a number of reason that you no doubt will have figured out before reading this.
Huge thanks to J Brown/Anubis2night for making me do this.